Feedback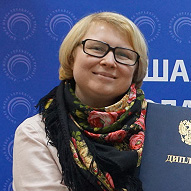 Olga Belousova, Project Manager at the Moscow branch of JSC Systra, graduate of the programme 'Executive MBA - Project Management: Best Practices and Technologies for Business'
My professional experience has always been associated with project management in one way or another.
But when I joined a large international project company in 2013, I faced new challenges related to the specifics of international activities.
Localisation. The Moscow branch was limited to three employees out of the 5,000 at the company. Project participants could work together from different time zones without communicating directly. The remoteness and small size of the branch gave rise to questions about the distribution of responsibility and the project roles performed.
Insufficient automatisation and formalisation of business processes. The company had only very general project management manuals. There were no available knowledge bases or project management tools.
The complexity of intercultural communication. Due to differences in mentalities, business practices, and the speed of processes, there was a need to look for compromise solutions that would suit all interested parties. In addition, there is always a translation aspect and differences in terminology in international business.
Despite the above, the work seemed interesting to me, and I decided to add a theoretical base to my existing practice in order to be confident in my actions. I joined HSE University in 2016.
The Project Management Competence Development Centre helped me to understand the theory of project management. Of course, now all of this theory is freely available, but the EMBA programme is more about the relationship between theory and practice. Only after going through many cases and role-playing games do you comprehend the essence of project activity without reference to any particular company or industry. Moreover, this essence is perfect in its universality and applicability to any task, whether professional or personal. EMBA is a comprehensive programme that combines the development of both hard and soft skills.
The EMBA programme is comprehensive. One of its strengths is the analysis of standards adopted in various countries: P2M, Prince 2, and not just PMBOK. There are 'aerobatics' and conceptual and philosophical levels.
Even before I finished the training, I received new areas of responsibility in my company, a significant increase in income, and a change in position. We successfully implemented several major projects.
Five years after graduation, I still talk to my classmates, colleagues from other groups, and come to HSE University for seminars. I have also launched projects on health management, my own knowledge base, and personal archives.
I am very grateful to HSE University, to each professor, and to the school administration.
Natalia Vishnevskaya, graduate of the professional retraining programme 'Project Management: Methodology, Technology, Practice', Director of Organisational Development
'This programme is interesting in terms of gaining knowledge both in the new field of project management and improving knowledge in related areas of management. Not only are disciplines useful, but immersion in the academic environment itself is an important factor. The opportunity to communicate with your colleagues, managers and employees of other companies significantly broadens your horizons and increases opportunities for further self-improvement and development.'
Alexander Trifonov, graduate of the professional retraining programme 'Project Management and Business Development', Deputy General Director of the Engineering Centre of Power Engineering
'The subject of the course fully corresponds to my area of activity in the company. The course allowed me to structure and systematise my experience and previously acquired knowledge, as well as obtain new tools for performing tasks. It was important to update approaches to project management, financial and investment analysis. Many aspects have been expanded, methodologically built, based on project management standards. Based on the results of the training, we managed to develop and start implementing a corporate project management system in the company on our own. I consider all the disciplines covered in the course to be necessary and useful in the framework of practical activities.'
Have you spotted a typo?
Highlight it, click Ctrl+Enter and send us a message. Thank you for your help!
To be used only for spelling or punctuation mistakes.